Keeping Feet Happy and Healthy for over 80 years
No one needs to struggle with painful feet! Visit our Hornsby showroom where our expertly-trained and caring staff will strive to find the right fit and style for all ages, foot conditions and occasions.

From kids' growing feet to orthotic friendly, orthopaedic and shoes for people living with plantar fasciitis, bunions, hammer toes or diabetes, we are here to help.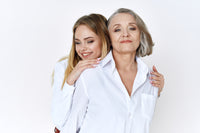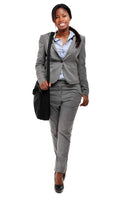 Comfort shoes with style
We're told we should be treading 10,000 steps a day. When you're spending that much time on your feet, it becomes apparent that comfort is built from the ground up; shoes that help rather than hinder us are crucial. At Forbes Footwear, we place comfort first – and have been doing so for more than 80 years – as no one should be struggling with painful feet or issues stemming from misalignment at ground level. Our selection of comfort shoes span ranges for children, women and men – and while they are designed first and foremost to feel great underfoot, there is no compromise when it comes to style or durability. Our shoes are made for walking!
 Whether you have specific foot issues, 'hard to fit' feet, general discomfort or are looking for shoes to accommodate and complement insoles or orthotics, you will find what you're looking for at Forbes Footwear. We've spent countless hours researching and collating the best brands that meet our stringent standards, so
you don't have to. Our professional fitters can help match you with the perfect shoe at our Hornsby (NSW) store, or you can purchase online where comfort is only a click away.
Quality shoes for insoles
While supportive shoes can go a long way to improving comfort, some feet require a little extra help. Removeable, generic insoles are an effective way to increase both cushioning and arch support, and they are also an inexpensive way to test whether you might benefit from custom made orthotics – which are usually designed to deliver a higher level of structured support.
 While generic inserts can be fitted to most shoes, they are most effective when paired with shoes that have been designed with insole use in mind. After all, there is little point fitting insoles to shoes that may themselves be ill-fitting and counteracting any of the benefits your insoles are providing. Forbes Footwear's range of insole-friendly shoes not only ensure you're receiving maximum benefits from your new inserts – they come in a broad range and look great as well. We have a wide selection of men's and women's styles available – from sandals to dress shoes and runners – all of which can be professionally fitted with your insoles at our Hornsby (NSW) store or conveniently purchased online. With off-the-shelf insoles also available, it has never been easier to find the perfect combination and fit.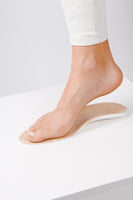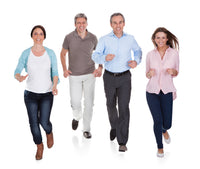 Orthotic friendly shoes that go the extra mile
Generic and custom orthotics are becoming increasingly common as we begin to realise the importance of having feet correctly aligned and supported. Different to standard insoles, orthotics are designed to provide increased support where you need it most – redistributing pressure, restoring natural foot function and relieving pain.
Orthotics really are an investment, and therefore you want to ensure that investment is living up to its promise. If you've had a pair custom-fitted – or even if you're using a generic option – it is important to ensure you're pairing them with the correct shoes, otherwise you may not be receiving their full benefit.
Not all shoes complement orthotics, and in fact some shoes simply don't accommodate them at all. At Forbes Footwear, we specialise in shoes that have been designed with orthotics in mind. Our range spans men's and women's styles, from runners to sandals, work and dress shoes. And unlike some orthotic-friendly designs, ours look just as great as they are comfortable. Our range is available online, however if you visit our Hornsby (NSW) store, our professional fitters can help you find the perfect shoe that suits your individual needs, feet and orthotics. For shoes that go the extra mile, look no further.
Free Postage if over $180 or only $4.95 Australia-wide
We provide shoes online or in-store for orthotics and other hard to fit feet so you can: walk, work, dance, shop, play, chase the grandchildren – whatever you enjoy, all pain-free.
We also make it easy to find the perfect fit for kids school, sport and seasonal shoes to ensure an active future.
Free phone consultations are also available anytime – talk to our team on (02) 9477 1613. Phone orders also welcome.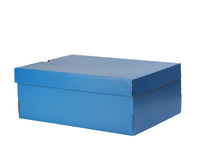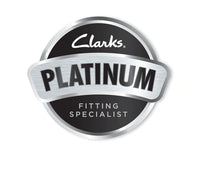 Extensive Range of Specialist Brands - Online and In-store
Explore our International and Australian owned mainstream and specialist brands offering comfort, style and support, many which are not available in other stores.
Become a Best Foot Forward member and instantly earn 100 Bonus Purchase Points and extra points with every online purchase.
We are Clarks Platinum accredited so our specially-trained staff can ensure the correct fit with our wide range of children's school shoes.
Yes! You Can Buy Orthotic Friendly Shoes Online
For those who know their favourite brands and sizes, online shopping can help save time even for orthotic shoes. Our website shows live stock on hand for Mens Orthotic Friendly Shoes and Women's Orthotic Friendly Shoes so you can order with confidence. Due to the nature of some brands we carry there are sometimes limited supplies per season. There will always be more styles in store than are shown on our website.
If your posted shoe does not fit, we highly recommend if possible, that you bring it back rather than return posting, so you can have a personal, professional fitting and see the full range – we love to see all our customer happy. Postage is free for orders over $180; otherwise it's only $4.95.
Our shoes not only look great – they take you places
pain-free!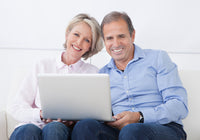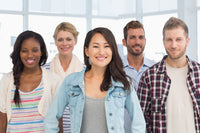 Support Your Community-based Store
Forbes Footwear is the longest operating retail store in Hornsby. Established in 1940, we are still family-owned and independent. Drop in, say hello and investigate our sales table and latest range. Follow us on Facebook or Instagram to see our Best Buys. Just ask if you need our wheelchair and mobility access ramp or a helping hand. 
Forbes Footwear - Where Modern Style Meets Old Fashioned Service
Large feet or wide feet? No problem. We have been sourcing quality large size shoes since the 1940s for men and women. We stock the North Shore's largest selection of work or walking shoes for orthotics, podiatrist recommended shoes or shoes for helping to ease the discomfort of plantar fasciitis, diabetes, hammer toes or bunions. We understand that you may need orthopaedic shoes, but prefer them not to look like orthopaedic shoes. Our wide variety of orthotic friendly shoes for work, walking or dressy occasions, can be worn with custom made orthotics or off the shelf arch support inserts. Read More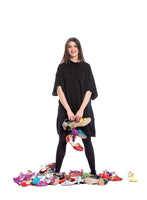 Testimonials - Google Reviews
I'm an online buyer. Have bought shoes for my son online. He is a size 15, great to know we are able to buy him shoes with such ease. Am very happy with the service and the sales are great too as you can pick up some wonderful buys

Vikki Saeed
Amazing customer service
and friendly, helpful staff! I showed up right on closing time with my baby in tow, and staff were happy to stay back and assist me with my purchase.
Definitely recommend. Thanks again!!

Katherine Southcott
Great range, great prices and even greater service. I'll definitely be back!

Rob G.
I'm an online customer from Melbourne and I've had nothing but outstanding customer service and great communication over the phone/via email with Forbes Footwear. Authentic, honest and reliable retail shop - fast shipping was just the cherry on top. I wish more retailers could offer this level of efficiency and care to customer enquires and orders.

Maureen Eliza
We look forward to welcoming you to Forbes Footwear where one of our specialist staff will run you through the many stylish options and help you to choose the one most suited to your needs and tastes.
Sydney Showroom
153 Peats Ferry Road
Hornsby NSW 2077

Monday 9:00am - 5pm
Tuesday 9:00am - 5pm
Wednesday 9:00am - 5pm
Thursday 9:00am - 5pm
Friday 9:00am - 5pm
Saturday 9:00am - 4pm